SAILING COURSES
What 's better than learning to sail on a sea without waves?
From the beginning you'll realize that Lake Cavedine is the perfect place to learn to sail. The particular shape of the lake and the kind of boats we use , very stable and secure, will encourage you to sail very quickly with a great satisfaction.
You will learn to master the technique of sailing, to rig a boat in total security
All our sailing-courses can be individually tailored to your needs, from the beginners up to the experts.
Lesson times:
In the afternoon: from 14.00-16.00 for experts, 16.00- 18.00 for beginners
It's possible to fix an alternative time by arranging it with us
A reservation will be requested by sending a mail to info@windvalley.it or calling the number 0039 329 7366760 or contacting our windsurfing center directly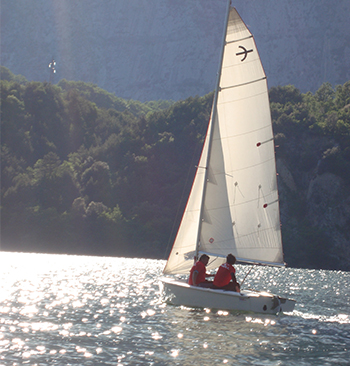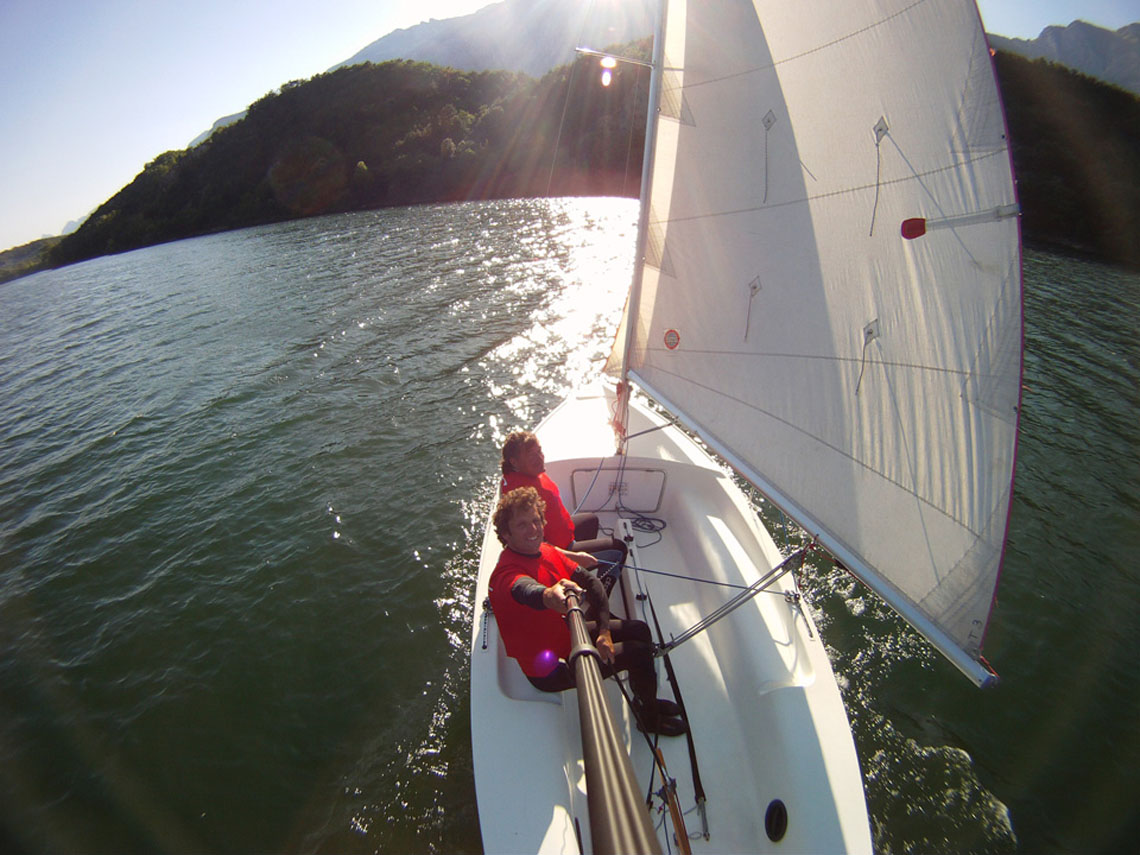 BOATS RENTAL
At the Windvalley Surfcenter Sport & Bar you can rent sailing-boats, booking them in advance.
You havn't been sailing a boat for a long time and you feel a little insecure? Don't worry, our staff will welcome you, support you from the start verifying your level.
Furthermore, you can choose a training meeting with our instructors , repeat the basics of sailing and verify your knowledge.
After your sailing-lesson you'll go onboard relaxed and secure
SAILING LICENCE
At the end of your sailing-course at the Windvalley Surfcenter Sport& Bar you'll have the possibility to certify your level through a technical-practical exam and to acquire the official VDWS licence, with international validity.