WINDSURFING COURSES
Our teaching system follows the Syllabus of VDWS International and allows us to offer windsurfing courses for everyone starting from the age of 6 and up.
To follow one of our courses at Lake Cavedine, you don't need to have particular skills: you just need good will and enthusiasm. We take care of the rest.
At the windsurfing school of Windvalley Surfcenter Sports &Bar you can learn windsurfing in total security: at your disposal are modern facilities and VDWS qualified instructors who will follow you, step by step even with the rescue service.
Our courses offer both theoretical and practical lessons and dry land simulator training that allow you to learn step by step practising first on shore before going in the water.
The windsurfing lessons of our Windvalley Surfcenter Sport &Bar consist in 3 hour-units for group courses. If you have experience in windsurfing we will find the best course for you after a test to verify your level. We also offer programs for schools and we organize group-courses for students of the primary and secondary school.
Participants will be furnished with the necessary windsurfing equipment during the course, including wetsuit, boots and life jacket.
Windsurfing lessons:
Every day of the week, 10-13.00/14.00-17.00
You can also fix an alternative time by arranging it with us.
A reservation will be requested by sending a mail to info@windvalley.it or calling the number 0039 329 7366760 or contacting our windsurfing center directly.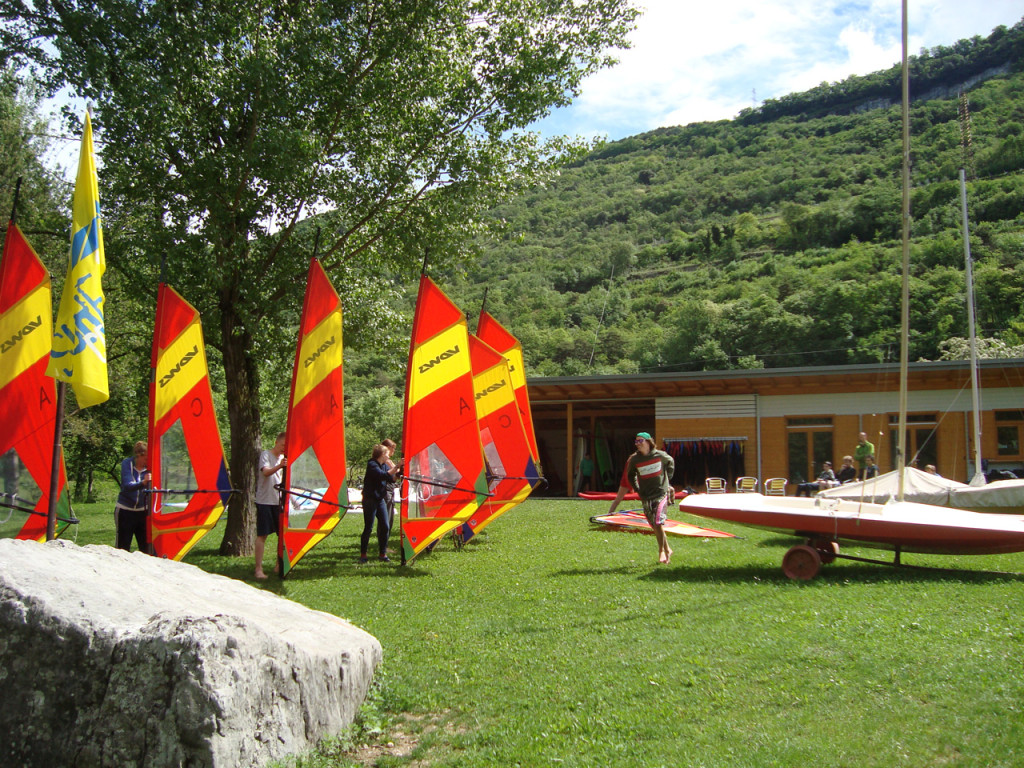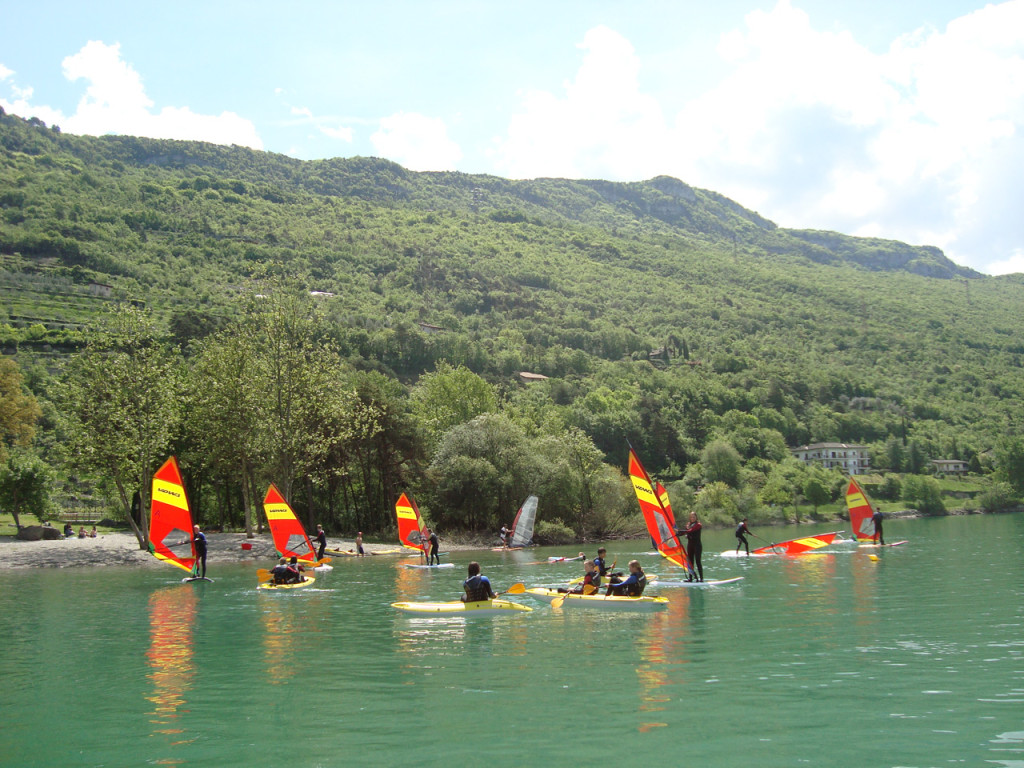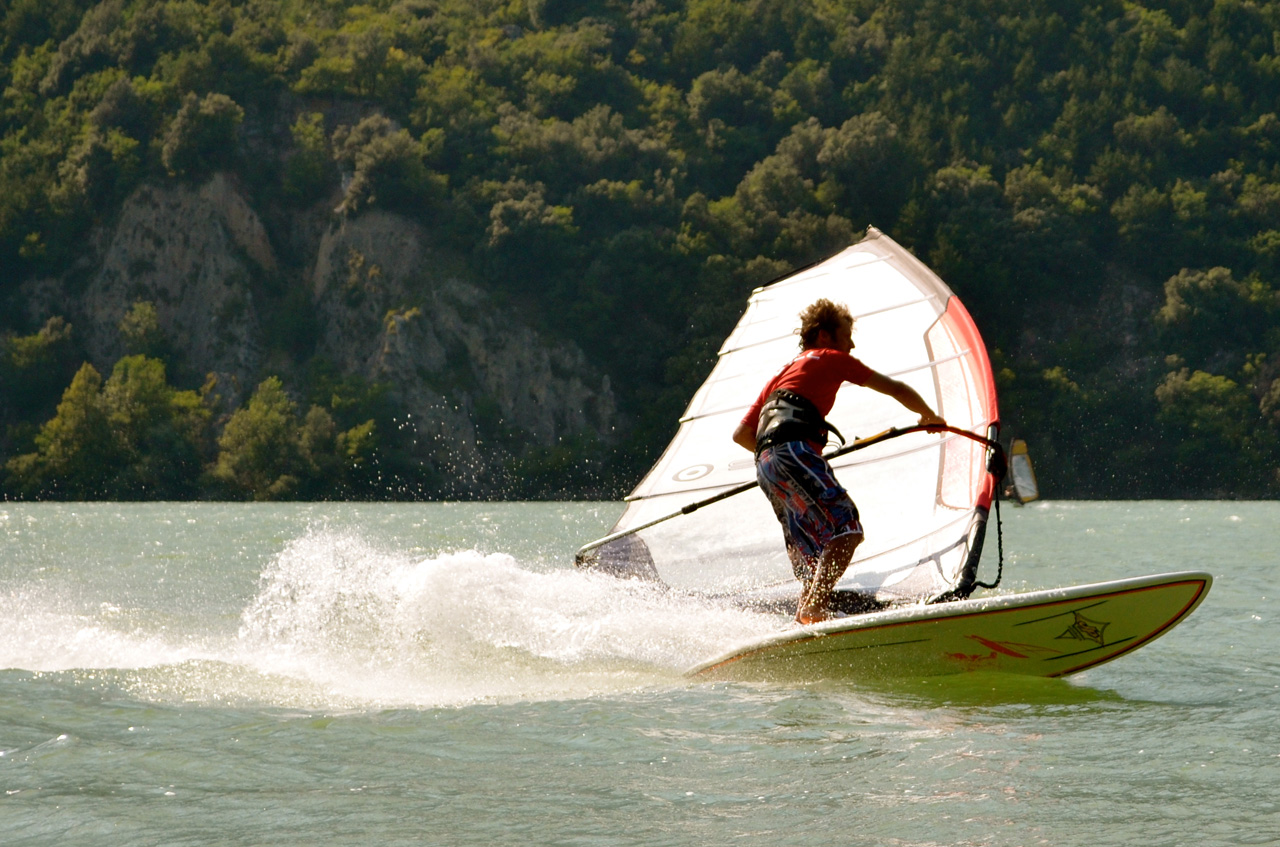 WINDSURF RENTAL
The Windvalley Surfcenter Sports & Bar provides the most recent equipment to allow you comfort and fun at high performances!
You can choose the best gear suited for your capacities between (of) the most famous brands like RRD (Roberto Ricci Designs) ,VWDS, BIC and O'NEILL.
Our center is situated on the windiest point of Lake Cavedine. It allows you to start directly from the beach by cross-wind and have a lot of fun by best conditions!
During the rental of windsurfing equipment our staff will always be at your disposal with useful suggestions and support.
STORAGE OF BOARDS AND RIGGED SAILS
Do you have your own board but you're tired of loading and unloading the equipment from your car, of rigging and derigging always in a hurry ?
Do you want to go out on water during the lunch break without losing too much time? No problems at all!!!
Our center has a board-storage at your disposal where you can leave your equipment for all the time you need.
WINDSURFING-CERTIFICATION
At the end of our windsurfing courses you'll have the possibility to certify your level through a technical-practical exam and to acquire the official VDWS licence ,with international validity.
The VDWS licence will allow you to rent your gear in all the VDWS centers worldwide, by showing the card attesting your level of proficiency.